Ionic Application Development
Build high-quality, robust mobile apps – users can download & use on any device!
At V3A we leverage the power of iconic app development to create versatile, robust apps to support cross-platform integration. We bring your app ideas to life, and with our technological strengths we can make an app on one platform, port it to the others. It reduces development times supports cross-platform and allows for seamless updates.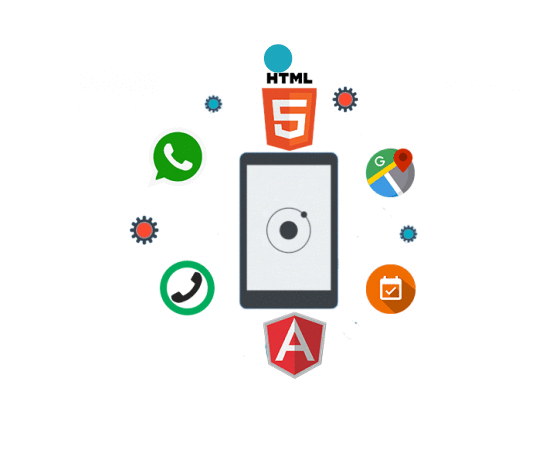 Early Adopters
We have the expertise to feature your apps on iOS, Android platforms with the quickest turnaround time.
Future-ready Apps
We build apps with innovative technologies, library and frameworks.
Creating Native Apps
Our apps are front-aesthetic, functional, smooth, faster and high-performing.

The Features of Our Service
With a team of Ionic developers and designers, the latest tools are used to create some amazing apps. Our team creates native apps, with standout user interfaces and superior backend, from the ground up. The responsive framework of the app will give it a long-life and contribute to your business as it can work like a web app!
Efficient hardware
We will use touch-optimized gestures to ensure app is easy to download and use.
On-time project delivery
Dedicated developers will work from scratch to understand your users and deliver the app on time, every time.
Assured quality
Apps we create will meet quality standards in terms of designs, materials, and app functionalities.
Real-time solutions
Accelerated transitions will allow for seamless navigations with our up-to-date designing and execution.
Best services at cost-effective prices
From building hybrid apps to widgets and app consultations, we deliver Ionic framework within budget.
Ionic Application Development