Managed Services
Let our dedicated team manage every IT need of your organization.
Equipped with a powerful team of IT professionals, we are capable of providing reliable, robust and versatile managed IT services for startups, small businesses and enterprise level organizations. Our solutions provide 24/7 constant surveillance, based on latest software and security protocols. Ranging from taking timely backups to updating patch files, we do them all and more to manage your IT on your behalf.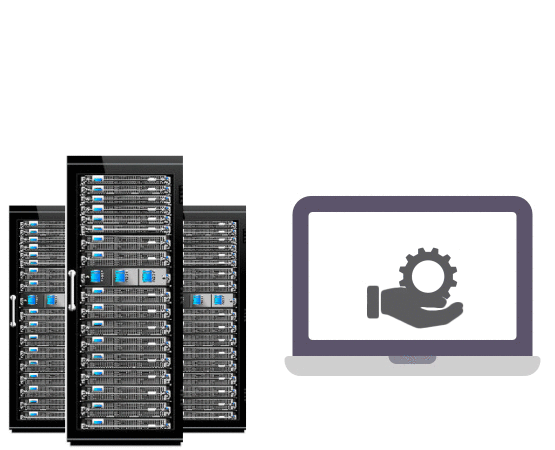 3-in-1 in Management Services
We specialize in providing comprehensive management services including server management, database management,and web portal management.
Comprehensive IT Monitoring
Our monitoring services include recording and analyzing to ensure seamless functionality of your IT infrastructure.
Cloud-Based Services
Our customizable email solutions combined with the power of the cloud should make it easy to manage your business.
The Features of Our Service
Our dedicated team is committed to providing reliable Managed IT services allowing the workforce to focus on immediate objectives. Count on us for comprehensive and affordable range of services to manage your IT solutions from monitoring to reporting to solutions for the cloud.
24/7 Support Service
Understand importance of IT and provide 24/7 service to manage queries immediately and effectively.
Help Management Focus
Your management focuses on organizational goals while our team will manage all your IT requirements.
Reliability
Keeping software updated and take periodical backups for improved reliability.
Scalability
Providing scalable solutions for clients with the freedom to invest and expand when needed.
IT Facility Management and Help Desk
Centralized IT Help Desk eases process to troubleshoot laptop, desktop, and receive analytics reports.
Ahead of the Technology Curve
With a keen eye for technology, we implement solutions and services ahead of the technology curve to boost your company's efficiency.
Security& Reliability
Offering highest level of security for database content.
Truly Managed Services
Your management focuses on organizational goals while our team will manage all your IT requirements.
Managed Services